Immortal Millionaire
An eBook with practical strategies to crush work, supercharge your body and build wealth.
By the founder of Skill Collector and GenerousVPN.
Performance, health and money aren't everything.
But they are a damn fine start.
Performance
Learn faster, work more effectively and create new habits.
Health
Turn into a leaner, stronger and longer living version of yourself.
Money
Invest, grow your wealth and become financially independent.
Get it now
---
Read on all your devices:
---
Basic
Bundle
Premium
Bundle
iBooks version
✓
✓
PDF version
✓
✓
Kobo version
✓
✓
Kindle version
✓
✓
Free access to new versions
⛔️
✓
Email course of the book
⛔️
✓
Private community groups
⛔️
✓
This deal is offered to new visitors of this website and is only applied once.
What others say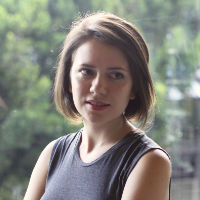 While there's no perfect guide to life out there, this book comes pretty damn close for me. Mentor has done all the legwork of optimizing some of the most critical requirements for self-actualization - health, security, development - and delivered it in a refreshingly accessible manner. It's a book I'm sincerely excited to gift to friends and family.
What I love about it: critical topics (health, financial security, development), it's concise (just enough context and examples), it's thoughtfully organized (consistent structure for each chapter, doesn't need to be read in order) and it's accessible (I could hand this to a teenager and expect they would understand most of it).
What I'd like to see in future versions: Gender sensitivity (unclear if the health recommendations are relevant in the same way to women as men) and mental health (Mentor focuses primarily on physical health but I would love an extension into mental health as I find it just as important for holistic wellbeing).
~ Sasha, Former Global Network Program Manager at Uber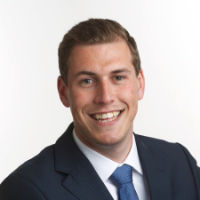 What I like most about this book is that the author gives a lot of examples from his own life. It's also really easy to get back to a subject of your interest, because chapters are short and focused on one subject. Almost everything is scientifically substantiated or the author has conducted his own experiments (which is really fun to read actually). What I would have liked was to have more of a narrative. Since chapters are short, it's more of an enumeration than an easy to read book.
What helped me most in this book was that it clearly explained to me how I could form new/better habits and find the motivation to keep up with them. I was able to take a serious look at my personal finances and make changes to get rid of the 'I-need-to-work-until-I-die' thoughts that often occurred to me before. I now feel confident I'm able to retire early and pursue the things that matter to me in life.
~ Tom, Process manager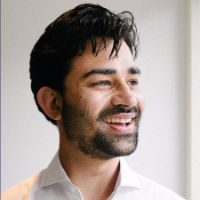 A well written, practical guide to help you achieve more. It's well argumented, to-the-point content is based on actual studies, with no bullshit. The book is well structured, allowing you to use the content that is currently relevant for you, and allowing you to skip over parts that are (currently) less relevant for you.
~ Arjun, Product developer and UX designer
Frequently Asked Questions
---
The email course breaks the book into chunks and sends you one 5-10 minute chunk per day. It will help you consistently read and implement the techniques.
The Facebook groups allow you to share your ideas and questions with likeminded individuals so you can improve your life faster.
The member-only Q&A sessions allow you to digitally ask questions about how to implement the techniques in the book in your particular curcumstances. The answers will be published in the member-only groups.
---
This is a buffet-style book. Every chapter is stand-alone and written as a structured how-to guide with clear steps.
No. We start from scratch and work our way up. If you do have some background, don't worry, the book is written to be easilly skimmable.
Currently, the book is only digital.